ROADSIDE ASSISTANCE BRATISLAVA
Towing Services
PKW and LKW towing services. Secure extraction in the event of an accident, failure, transfer or other event with your vehicle.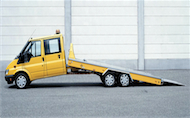 PKW Towing services
In case of failure, accidents, we can pull away your vehicle. We can move the vehicles bottlenecks of loading by the crane or vehicle extrication from a ravine or other unpleasant places.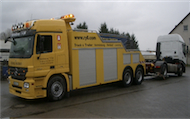 LKW Towing services
Performs towing and extrication trucks, buses and other special techniques. We provide a variety of transhipment and supporting services.
Arriving at the place within 45 minutes 24/7.
Guarantee
of Our services
We meet all standards for road and towing services, car repairs and tire services. Each employee is insured against resulting damages.